THE BEST USA SEA FREIGHT FROM VIETNAM ON MAY
We was obtained the FMC license ( Form FMC-48). Bond Number : 0361554. TCL is one of 20 fowarders in Vietnam had direct the contract with some carriers as : COSCO, EMC, ONE, MSC, CMA, YML. Our freight services :
Port of loading in Vietnam : Ho Chi Minh / Hai Phong / Da Nang / Qui Nhon.
Port of discharge in USA : Houston / New York / Savanah / Miami / Los Angeles / Long Beach / Charleston
Special service : routing " HCM - QUI NHON - USA"
Arrange booking business service under the contract of the shipping company.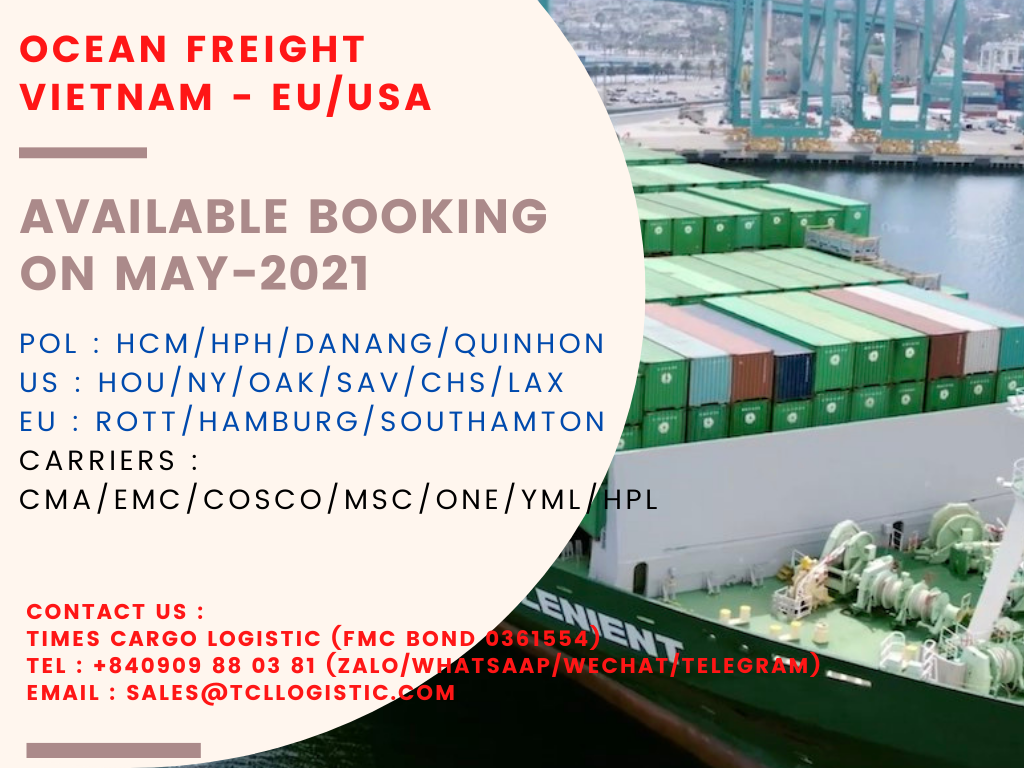 TRANSPORTATION STEEL  FROM HOCHIMNH PORT TO PHNOM PENH PORT